Bentonite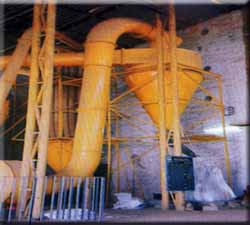 It is also known as 'Weathered Basalt'. It has a very good export market. This is a mineral which has brought Kutch on the world mineral map.The sodium based Bentonite is used in steel plant, oil exploration, medicines, etc.The royalty charged on Bentonite by the Goverment of Gujarat is very high as compared to other state and this has affected to other states and this has affected the export of Bentonite. The Bentonite could be given value addition by manufacturing - Activation of Bentonite -Organoclays.
Features:- Normally, it is green or brownish in color but sometimes can be found in reddish color. In the beginning the color is dark but later on it fades. When kept in water it swells and forms gel.

Location:- In Bhachau, Raapar, Anjar, Bhuj, Mundra, Mandvi, Abdassa, Nakhatrana, Lakhpat talukas.

Use:- for foundry sand bond, pelletization of iron ore, drilling mud, activated bleaching earth, civil engineering, refectories and ceramics, pharmaceutical aid, welding electrode, fillers, insecticides, etc..

Controlled by:- Department of mining.

Types:- 1) Sodium predominant which is easily available in Kutch. 2) Calcium predominant is also available in Kutch.
MAIN